Restoration of an Underground Concrete Garage Wall
During the construction of an underground garage wall, formwork failure caused significant size deviations that were not within acceptable tolerances.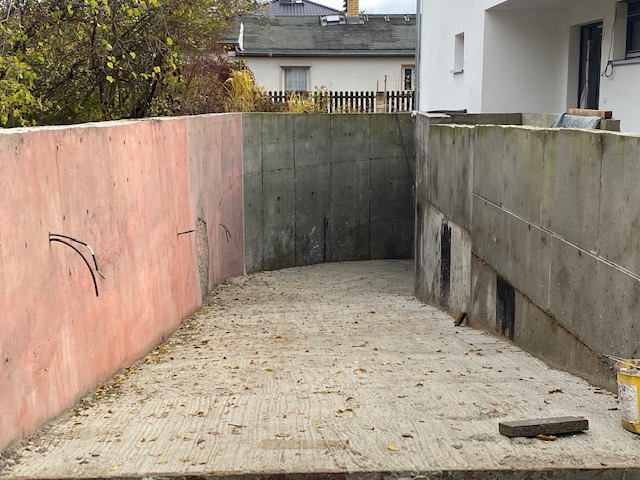 Crooked wall after construction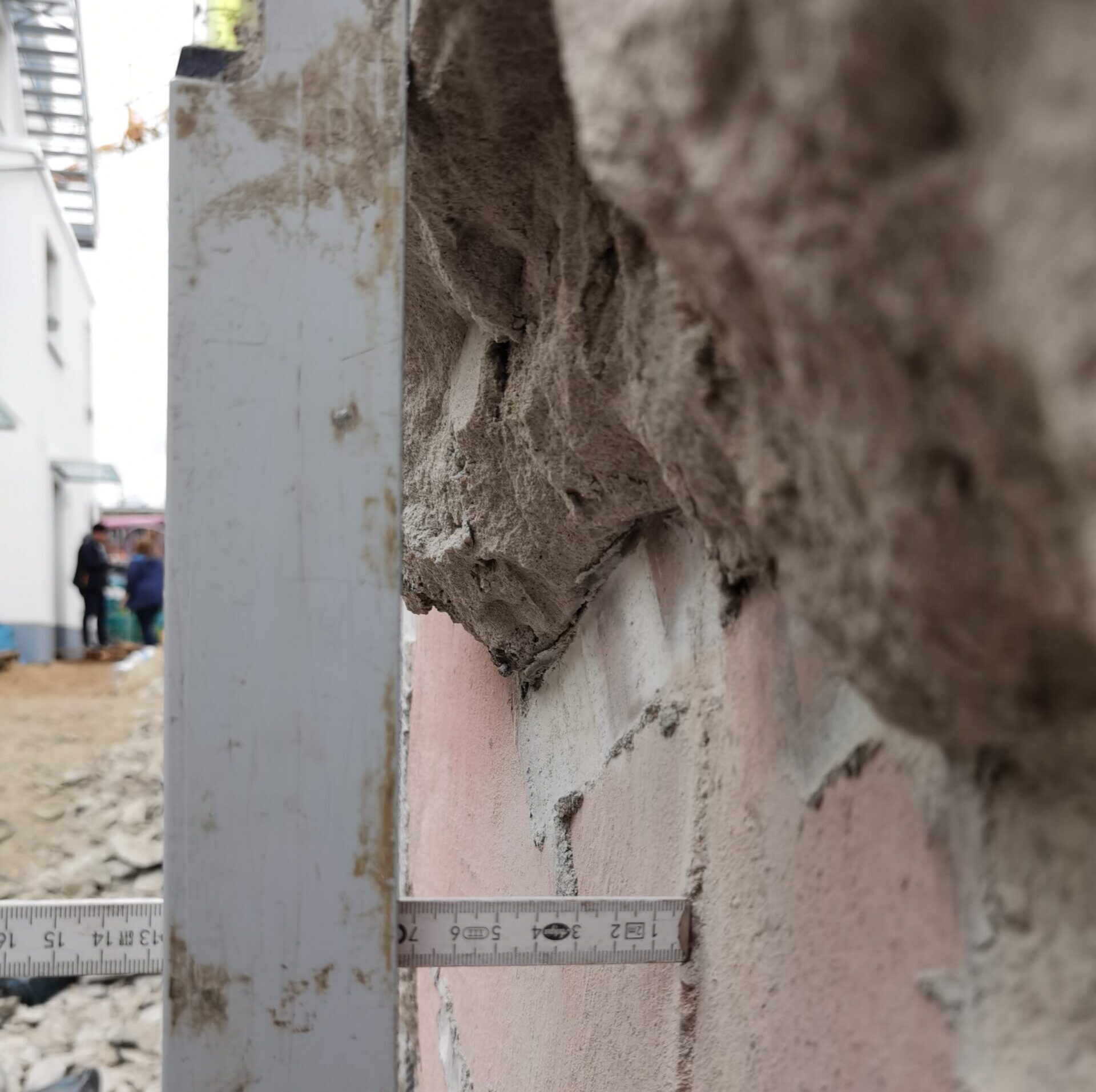 Thick hollow plasterwork
An improvised repair attempt with plaster mortar up to 70mm in thickness led to widespread hollowness and an unacceptable limitation of the remaining driveway width.
After examining the wall it became clear that the reinforcing steel had moved to such an extent that without repositioning of the reinforcement the correct position of the wall could not be achieved while keeping the minimum concrete covering.
Tearing down of the supplementary plasterwork and exposing the reinforcing steel
Since tearing down and reconstructing the driveway wall was not possible due to timely and technological constraints, it was decided to open the wall,  reposition the reinforcing steel, and restore the concrete covering using a concrete repair system.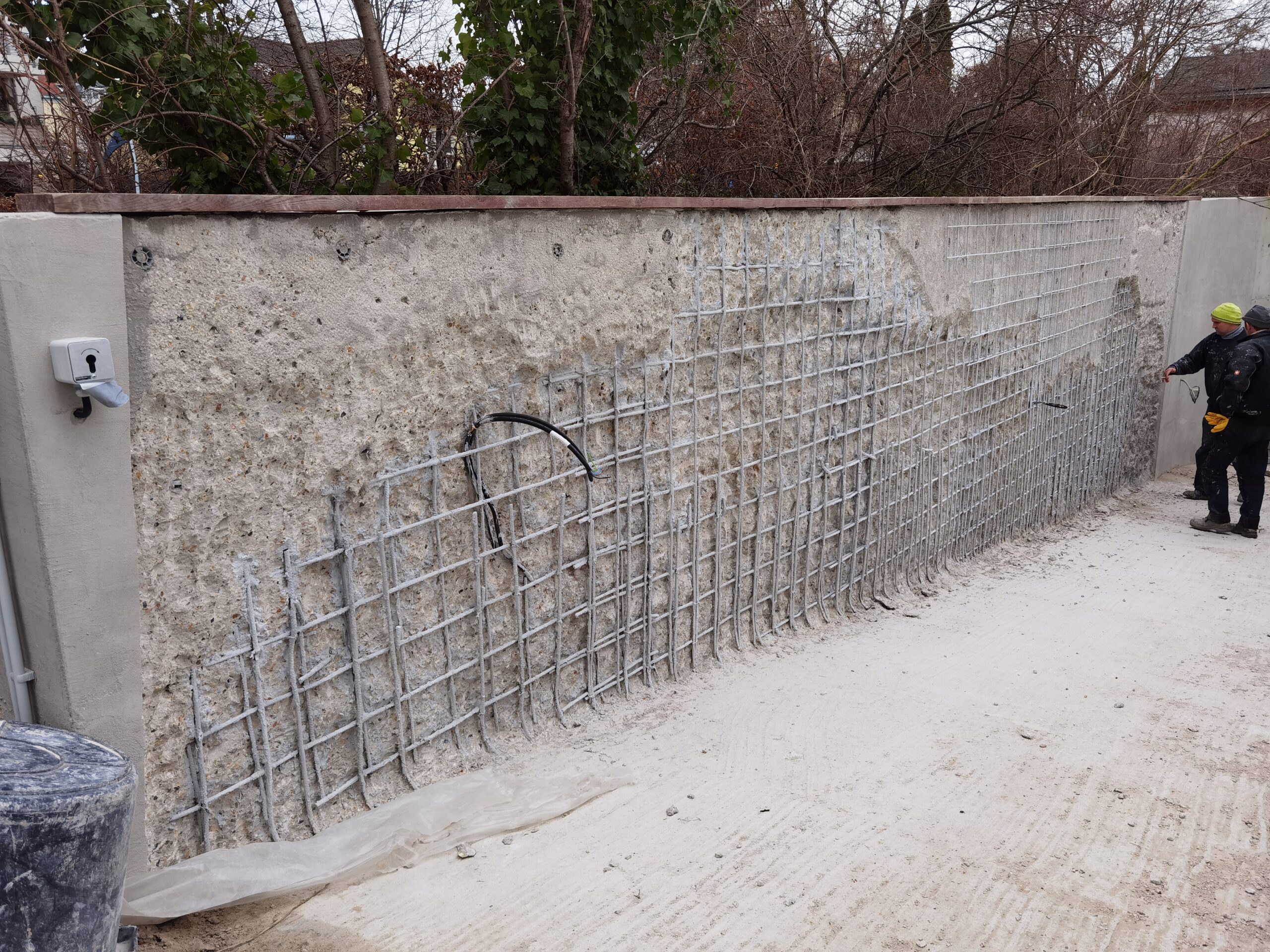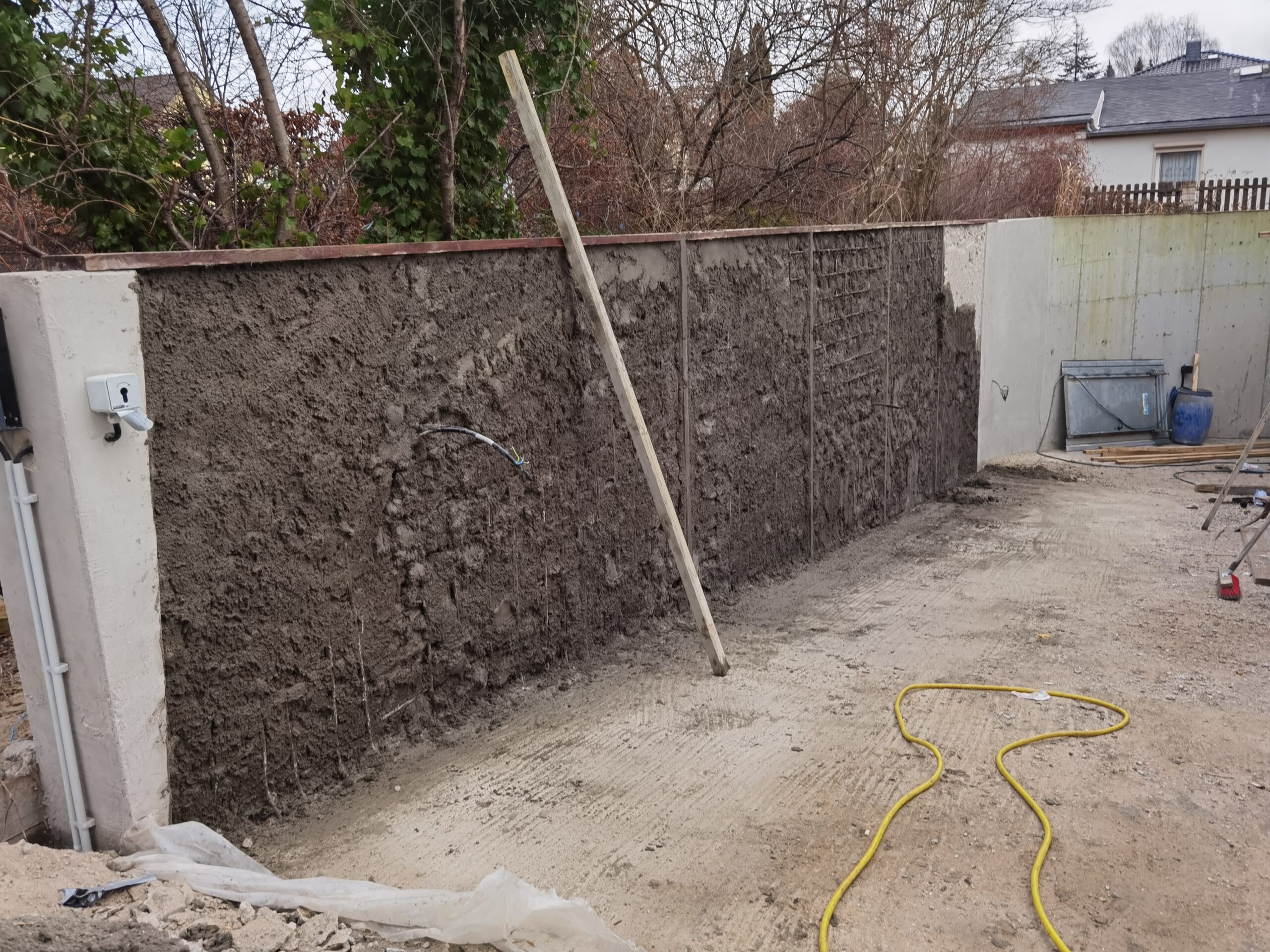 Repositioning the old reinforcement, priming, and applying the replacement concrete.
The "Technische Regel für die Instandhaltung von Betonbauwerken" ("Technical Rule for the Upkeep of Concrete Constructions") (TR-IH) regulates that the upkeep and renewal of concrete structures must be completed under the supervision and direction of a certified and qualified planner using specific principles, methods, and systems.
Moisture protection, post-treatment, and finished renewal surface
However, since the original builders of the concrete structure did not have the necessary qualifications for the standards of this particular type of concrete renewal, our business was commissioned for the necessary reconstruction work.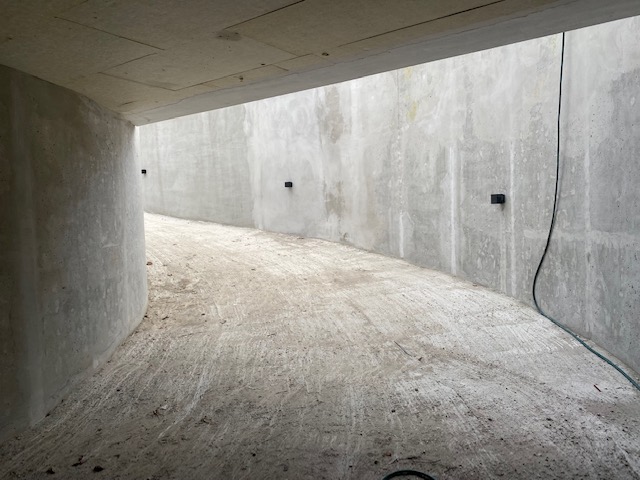 Wall after the renewal
The procedural steps followed process 3.1 "Manual Application to Reprofile or Extending the Concrete Covering" within TR-IH renewal guideline 7. "Upkeep or Renewal of Passivity", by using a concrete replacement system approved for this procedure.